Join us for the Fifth (!!) Annual Chico Vegan Thanksgiving Potluck. Our compassionate harvest-themed meal takes place on Sunday, November 19 from 5 – 7 pm.
This year's event will be held at the Chico Women's Club at 592 E 3rd Street in Chico. There is a charge to cover the rental because we've outgrown our usual location for this popular event.
Please buy your ticket early; space is limited. After you sign up, you will be directed to a separate potluck coordination page.
Do you follow a WFPB-SOS* diet? Our event will be co-sponsored by Plant Based Chico, led by the irrepressible and supportive Nancy Norby Mathews. WFPB-SOS dishes will be clearly labeled.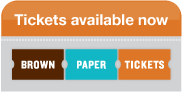 EXTRA DETAILS
Children welcome!
Sorry, no dogs. No alcohol.
This space is wheelchair accessible.
In order to protect the environment, please…
– Ride your bike!
– Carpool (bring a friend with you to the event)
– Bring a reusable/washable plate and utensils
– Bring your own take-home containers for left-overs
TICKETS
Buy tickets for Chico Vegan Thanksgiving 2017
$8 adults / $4 kids in advance. $10 / $5 at the door.
ALSO – There's a no-questions-asked low-income ticket option. If you need it, use it, and maybe volunteer to help with clean up or setup. Just be sure to reserve your tickets in advance.
VOLUNTEERS
We will need help! Please send an email to chicovegan@gmail.com to help us before and after this event.
ADOPT A TURKEY
Please consider sponsoring a turkey with one of our amazing farmed animal sanctuaries.
Farm Sanctuary – http://www.farmsanctuary.org/giving/adopt-a-turkey/
Animal Place – http://animalplace.org/donate-sponsor-an-animal/
HOLIDAY RECIPE LINKS
http://www.isachandra.com/category/holiday-thanksgiving/
http://ohsheglows.com/categories/recipes-2/holiday/holiday-thanksgiving/
Chico Natural Foods, S&S, Trader Joe's, New Earth Market, Safeway, Raleys, Winco, and other local stores all have vegan Thanksgiving items.
*WFPB-SOS = whole-foods, plant-based, no salt, no oil, no sugar. No kidding.